With a mission to unify digital economy of 600 thousand Indian villages we have started GramKalyan digital platform. We are starting with a unique and innovative plan of connecting urban and rural economies, local and international markets, brands on a common digital and physical framework.
According to the 2011 census of India, 68.84% of Indians (around 833.1 million people) live in 640,867 different villages.Our vision plans to assist boosting rural economy, massive job creation in the process as well as boosting skills of the larger population.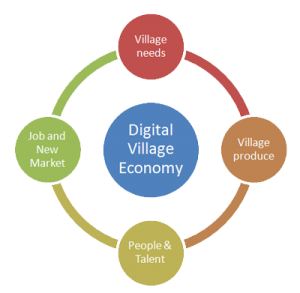 GramKalyan plans to create a new Vibrant Digital Village Economy connecting needs, supplies/produce, people, Job works involved leveraging locals.